Error Message
Case I:
When adding a custom component (.tlb file) in ArcMap the message returned is, "No new objects added." The methodology used for adding the component is to click Customize > Customize Mode; select the Commands tab in the Customize dialog box, and click Add From File.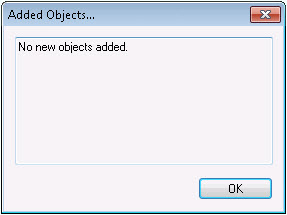 Case II:
When using the ESRIRegAsm utility to register a custom component (.dll) in ArcMap, the error message returned is, "Registration failed. Could not write to disk."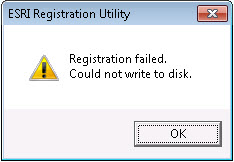 Cause
This behavior occurs if the User Account Control (UAC) setting in the Windows 7 machine is set high - to, or close to, 'Always notify.'
Solution or Workaround
Change the UAC setting. The Action Center in the Control Panel allows changing security settings.

It can be opened directly by clicking Control Panel > Action Center, or, if arranged by category, by opening the Control Panel's System and Security category.

In the Action Center, click Change User Account Control Settings to open the User Account Control Settings dialog box. In the dialog box, move the slider for notifications to, or close to, 'Never notify,' then click OK. Restart Windows.