Error Message
Opening an MXD causes ArcMap to crash and Windows returns one of the following errors:

"The instruction 0x0000000 referenced memory at 0x0000000 which could not be read.

Arcmap.exe has generated errors and will be closed by windows.

ArcMap has encountered a problem and needs to be closed."
Cause
The print server hostname was changed and the MXD was saved with the Same as Printer check box checked in ArcMap.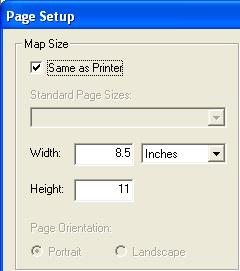 Solution or Workaround
The MXD needs to be edited to include the new printer. The MXD Doctor utility allows a new printer to be selected. This utility requires that the ArcObjects Developer Kit be installed.


Load a blank MXD into ArcMap.
Click ArcObjects Online and select 'Utilities > How to set up the MXD Doctor and MXD Defragmentor Utilities'. Follow setup instructions provided.
Click ArcObjects Online and select 'Utilities > MXD Doctor'. Follow instructions provided to load the MXD.
Click the 'Printer Setup...' button in the lower left hand corner of the dialog box and browse to the new printer.


Select the Treatment tab and click the 'Fix Document' button on the bottom of the dialog box.


By default, all of the features of the problem MXD are copied to the blank MXD loaded in step 1.
Save the MXD with the new printer.