Error Message
The COGO Cul-de-sac command returns the following error:

"An unexpected failure occurred.
The row contains a bad value [LAYER].
The row contains a bad value [Direction]."
Cause
This is due to one or more fields in the attribute table not large enough to contain the data the Cul-de-sac command is attempting to enter.
Solution or Workaround
Reduce the number of decimals used for Display Angles in Editor > Options > Units tab.
Click the Editor button on the Editor toolbar and select Options.
Click the Units tab.
Change the value for Display angles using to 0.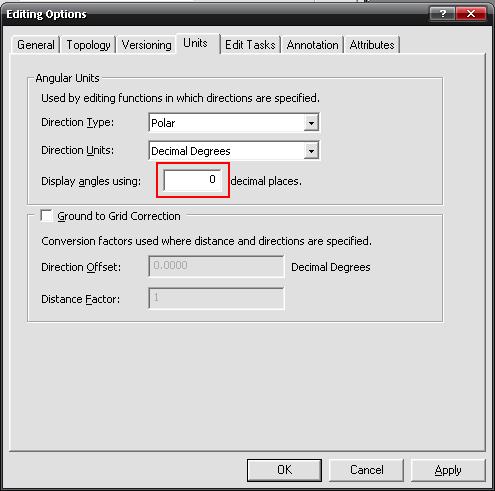 Click OK.