Error Message
The following error may be returned when launching Esri Maps Designer in Esri Maps for SAP BusinessObjects:

"airSWF is null"
Cause
The most likely cause is that the air.swf file is inaccessible. This file is required to launch an Adobe Air Application. There is an Adobe URL that must be accessed to launch the program.
Solution or Workaround
Ensure that the following URL can be accessed:


http://airdownload.adobe.com/air/browserapi/air.swf

While there are many reasons why this website may be unavailable, the most common issue is web filtering, usually implemented by a network or systems administrator.

One method is to simply copy and paste the URL above into a web browser. If it is accessible, a blank page is displayed.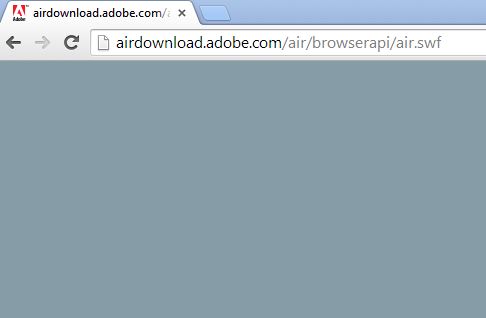 If the problem persists, work with the system or network administrator to correct the issue.