Description
When using the Union Tool in ArcInfo with more than two inputs, the attributes are not listed in the order specified in the input list.

The second input's attributes are always listed last no matter how the inputs are inserted.

Example:

Three features:

Roads, Cities, Counties

Listed in the Union Tool as Roads, Cities, Counties.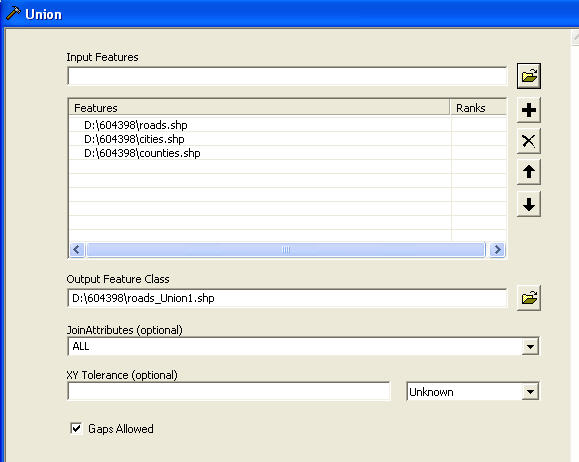 Attributes in the resulting feature will be listed Roads, Counties then Cities.
Cause
This is a known issue.
Workaround
There are two possible workarounds to this issue.


Use multiple Unions with only two features each. Then union the results together.
Re-order the inputs. If using Roads, Cities and Counties and that is the desired order, then re-order to be Roads, Counties and Cities. This forces Counties to be last in the order.