Description
Text strings in EMF picture marker symbols are dropped when the symbology is converted to cartographic representations.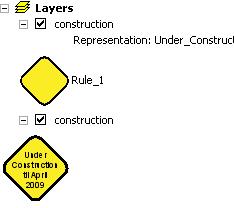 Cause
This is a known limitation.
Workaround
Convert the text strings to outlines in the EMF. The following example provides instructions on converting text strings to outlines in Adobe Illustrator CS3:


Open the EMF in Adobe Illustrator.
Right-click on the text string and select 'Create Outlines'.


Save the EMF.