Description
Some ArcIMS service layers disappear when printing or exporting from ArcMap.

This example shows the Tele_ArcWeb_US ArcIMS service layers used in an 8.5" x 11" map layout: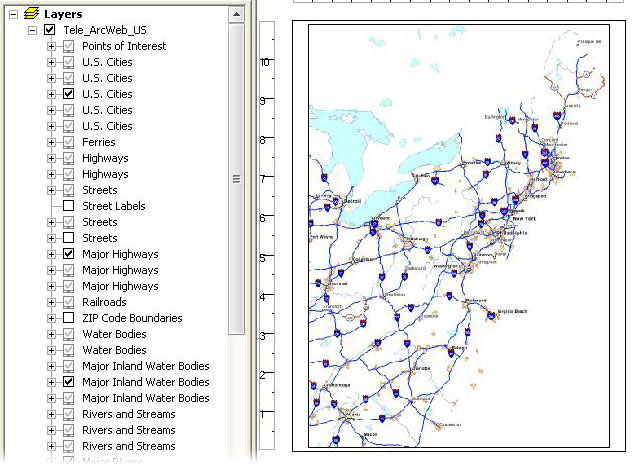 However, when printed or exported, the Major Highway layer disappears: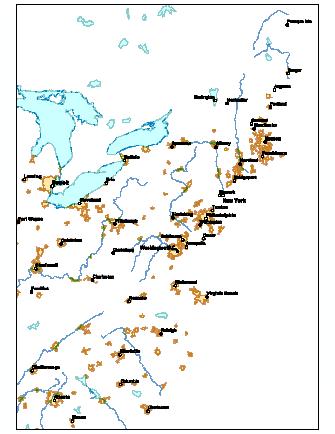 Cause
If the layer that disappears references ScaleDependantRenderer, it disappears depending on the size of the requested output image. The size is based on a calculation of the requested output resolution, map page size and the resolution of the default printer installed on the computer.

As this calculation has numerous variables, there is no set size that guarantees the visibility of the ArcIMS service layer in the output.
Workaround
Print or export the map at 96 dpi, which is the same resolution as the monitor.
If possible, use ArcIMS service layers that do not reference ScaleDependantRenderer.
Use other non-ArcIMS service layers or use local data that is similar, such as the StreetMap data included with the ESRI Data and Maps.