Description
Transparency set within the Advanced Tab of the Layer Properties dialog box is not being applied to the WMS layer.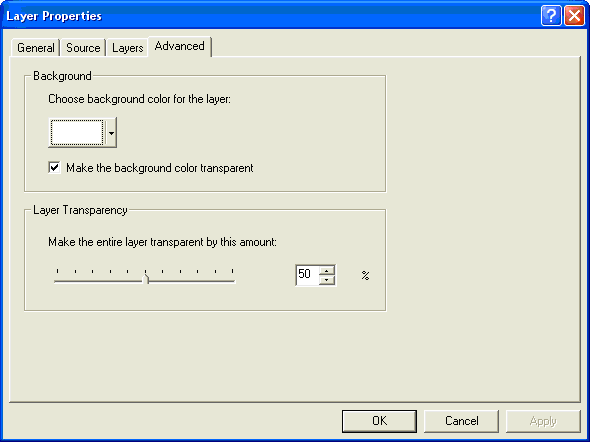 ** The feature addressed in this article is only available in ArcGIS 9.0 Service Pack 2, which can be downloaded through the link in Related Information, below. **
Cause
If you type the percentage value for transparency and then press the Enter key, ArcMap will not apply the transparency value to the WMS layer.
Workaround
Use the mouse to click Apply or OK. If using the keyboard, use the Tab key after typing the transparency value to enable the OK button, then press the Enter key. You can also use the slider bar to set the transparency value.