Description
When the subtype description is changed for a feature class that participates in a geometric network, the connectivity rules associated with that feature class subtype are removed from the geometric network.

The screen shot below shows the Geometric Network Properties dialog box configured with connectivity rules for a demo 'Fittings' feature class with subtype 2''x 2''x 2''.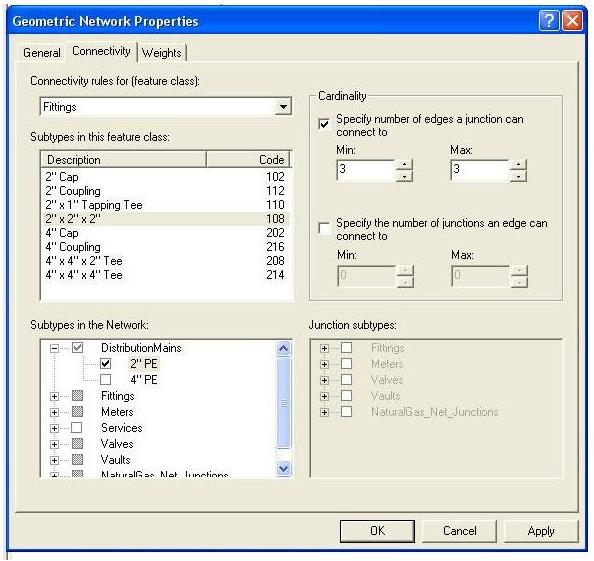 When a description is modified for the feature class subtype (Change 2''x 2''x 2'' to 2''x 2''x 2''tee ), all connectivity rules are dropped: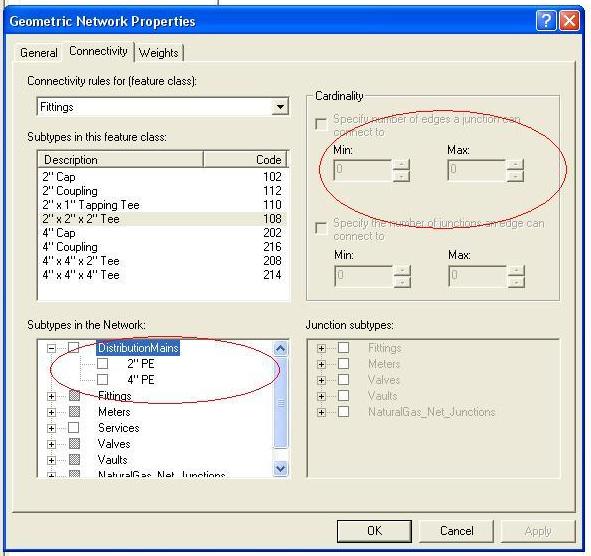 Cause
This is a known issue.
Workaround
Re-create all the connectivity rules for the feature class subtype in the geometric network.