Description
When printing landscape maps through the ArcPress Printer Engine, map should print automatically rotated to fit onto the page.

For example, an ANSI E size page in landscape orientation is 44 inches wide by 34 inches high. If a large format printer is loaded with 36 inch wide paper, ArcPress should automatically rotate the map image to it.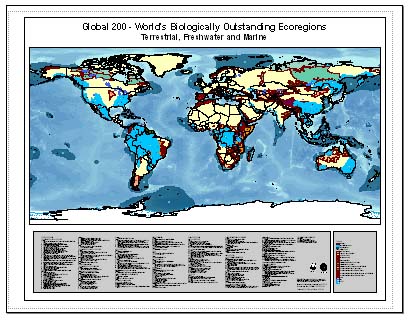 However, automatic rotation sometimes does not work correctly. The page does not rotate, and the image is truncated at the edge of the paper.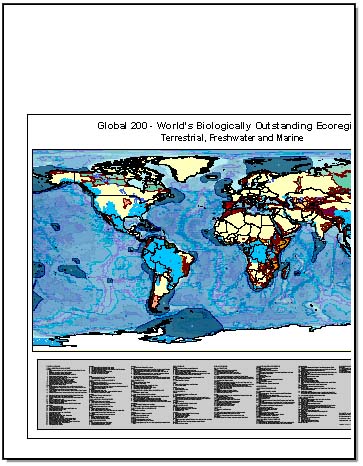 Cause
The ArcPress Printer Engine is not correctly detecting the maximum paper width of the printer.
Workaround
Use the following procedure to force ArcPress to detect the maximum paper width of the printer by altering the paper list in the printer's default printing preferences.

Be sure to change the paper list so that it contains at least one paper with a minimum dimension equal to the width of paper loaded in the printer.


Close ArcMap or ArcCatalog if either is open.
Navigate to Start > Control Panel > Printers.
Right click on large format printer and select Properties.
On the first or General tab of the Printer Properties dialog box, click on Printing Preferences button. The changes made in this dialog will become the default for this printer.
Edit the list of available paper sizes for this printer. The easiest way to include the widest paper size for 36" or larger printer is to add Architectural or ARCH page sizes to the default list of available paper sizes because ARCH E size paper is 36" x 48".

The following is an example of how to include ARCH paper sizes to a driver.


1. In this example, click on the Size drop down list and select Edit Paper List. This will open the Paper Sizes dialog box.
2. Check on Architectural then click OK.
3. Click OK on the Printer Properties dialog box.





Note:
Large format printer drivers will vary, however, the driver installed for your printer should have similar options.


If the option to add additional paper size standards, such as ARCH, is not available or a size other than 36 inches is needed, create a custom paper size with a minimum dimension that matches the width of the loaded paper.
Click OK to close the Printer Properties dialog and save the new paper sizes.
Start ArcMap and try printing the layout again. ArcPress should detect the larger paper size in the printer's paper list and automatically rotate the image to fit.



Note:
If the printer is shared from a network location, the above procedure may need to be applied on the server install of the driver. If ArcPress still does not properly rotate the map, the above procedure may need to be applied within the actual map. Navigate to File > Page and Printer Setup, click the Properties button and follow steps 5 and 6.