| Bug ID Number | BUG-000121482 |
| --- | --- |
| Submitted | April 4, 2019 |
| Last Modified | May 31, 2023 |
| Applies to | Portal for ArcGIS |
| Version found | 10.6.1 |
| Operating System | Windows OS |
| Operating System Version | 10.0 64 Bit |
| Status | In Review |
Description
The Search widget in ArcGIS Web AppBuilder enables users to find locations or search features on the map using a geocoding service to display the searchable layers. In some instances, when entering a place name or keyword in the search box and clicking the suggested locations from the drop-down list, the following warning message is displayed:

Warning:   
No results. There were no results found for "<user-entered keyword>".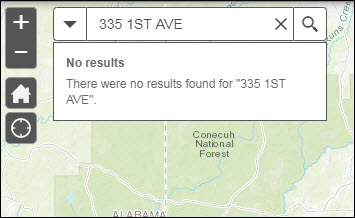 Cause
This is a known issue. The Search widget fails to find features when a feature service created from an SQL database view is set as the search source for the widget. Refer to BUG-000121482 for more information.
Workaround
As a workaround, change the maximum number of suggestions of the Search widget to 0.

Note:
This workaround only works for ArcGIS Web AppBuilder in ArcGIS Online and not in Portal for ArcGIS 10.7. 
In Portal for ArcGIS, this can only be done for versions 10.8 and later.
When configuring the Web AppBuilder, on the Search widget, click the Configure this widget button.
In the Configure Search window, enter 0 for Maximum suggestions.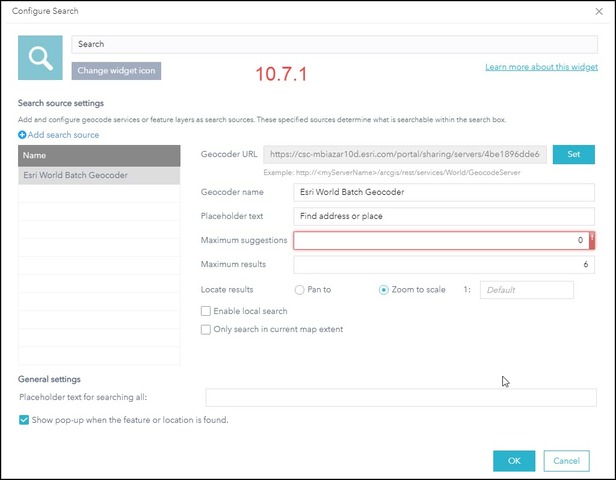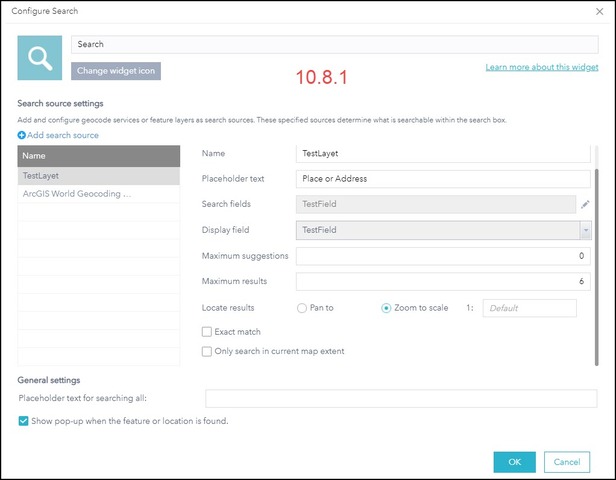 Set other parameters as desired, and click OK to save the configurations.
Click Save, and click Launch to launch the Web AppBuilder. The Search widget only shows the available results instead of suggestions when entering the keywords.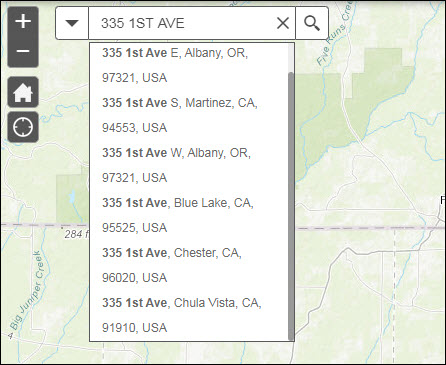 Steps to Reproduce